Established in 1979, the company started by manufacturing spares for underground mining equipment such as diesel locomotives, LHDs, air loaders, raise borers and pumps. During this period, development started on our first pneumatically powered chain hoist which was delivered to the mining industry in 1980.Over the next few years modifications were carried out in order to manufacture an air hoist capable of withstanding the harsh handling and operating conditions encountered in South African mines.
This led to the development of the HA3000 series air hoist which became the most widely used air hoist in the South African mining industry.During the 1980's, the mines were purchasing mining air hoists from Sweden, Germany, Japan and the United States. In 1986, Anglo American Corporation of South Africa commissioned the Council for Scientific and Industrial Research (CSIR – Mine Equipment Research Unit) to carry out extensive tests on all units available. Subject to these results, MME Manufacturing was awarded the Anglo American Corporation contract for the supply of air hoists.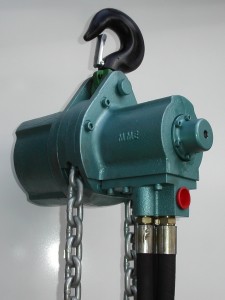 In 1996, MME developed its first industrial hoist.Since then the range has expanded to include hoists from 250kg to 10 tonne, complimented by a full range of plain, geared or motorised trolleys. Our range of ultra low headroom hoists was developed to meet the needs of lifting loads in confined spaces.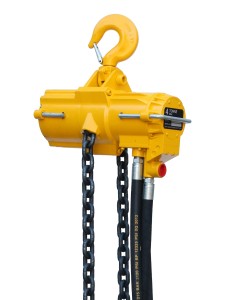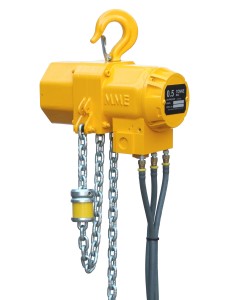 Due to statutory and regulatory requirements both in South Africa and internationally, all our lifting products have been upgraded to comply with these latest standards. This includes the use of features such as load limiting and emergency stop devices on our industrial, mining and ultra low headroom hoists. Independent comparative tests conducted by various mining companies as well as the CSIR has verified the superior functioning of the MME HA32 series air hoist as well as the durability and repeatability of the load limiter. These hoists continue our tradition of fit for purpose products.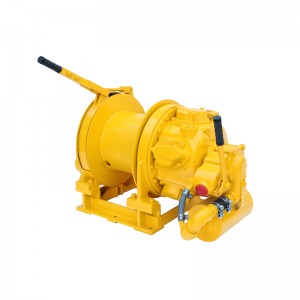 MME has also developed a comprehensive range of air winches including single drum utility winches and capstan winches. The introduction of the air powered capstan winches has led to significant labour savings for clients doing tramming of rail bound rolling stock. The single drum utility winches are used throughout the industrial, mining and marine sectors for both pulling and lifting applications.
We currently supply our products to all the major mining companies in South Africa including Lonmin Platinum, Rustenburg Platinum Mines, Impala Platinum, Sibanye Gold, Goldfields, Anglo Gold Ashanti, Murray & Roberts, Aveng Mining, Red Path Mining, De Beers and Scaw Metals. Industrial clients include the automotive industry, assembly plants, foundries, heat treatment plants, fabrication shops, smelting plants, paint shops, refineries and general workshops. Our export market includes Africa, Australia and Europe.
MME's lifting equipment is manufactured in accordance with ISO 9001 quality standards. All research, design, development and production is done in house by a dedicated team of specialists.